The Georges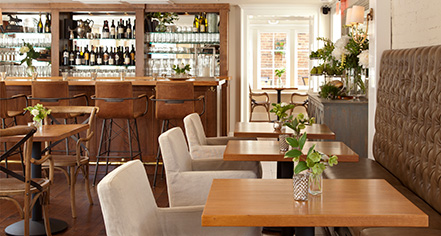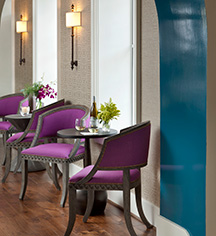 Dining
Knowing that dining well is one of the essential elements of Virginia hospitality, The Georges features Haywood's and TAPS with menus designed and beautifully prepared to show off the best ingredients from the Shenandoah Valley.
Haywood's Menu
Haywood's is a casual jazz café, serving regionally sourced, seasonal, new American cuisine with live music nightly in the Washington Building. Haywood's takes reservations online at OpenTable.
TAPS Menu
TAPS is a lobby lounge featuring craft beer, award-winning creative cocktails, and upscale pub fare in the Marshall Building.
Special Events Menu
Both Haywood's and TAPS can be reserved for private dinners or special events.