Gettysburg Hotel, Est.1797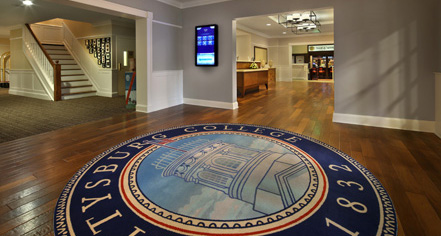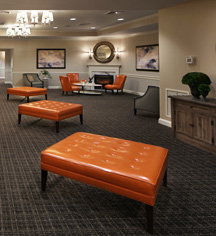 History
Gettysburg Hotel, Est. 1797 began as a tavern on what is now known as Lincoln Square, Gettysburg's historic town center. Scott's Tavern was built in 1797 by James Scott and in 1809 it was acquired by William McClellan, a former York County sheriff who renamed the tavern, the Indian Queen. After 1846, it was called the McClellan House for its owners, the McClellan brothers.
During the summer of 1863, the building played witness to one of the most pivotal events in the American Civil War - The Battle of Gettysburg. Confederate troops swarmed the town of Gettysburg during a three-day battle which resulted in more than 50,000 American casualties, including more than 7,000 killed, 33,000 wounded, and 10,000 missing or captured. Right across the street at the Wills House, President Abraham Lincoln penned the famous Gettysburg Address, which he would later give at the dedication of the Soldiers' National Cemetery.
The 1890s brought about an impressive renovation of the old building that the new owner christened the Gettysburg Hotel and it remained as such throughout the majority of the 20th century. By the time the 1900s rolled around, Gettysburg Hotel boasted electric lights, steam heat, hot and cold baths, and a fine restaurant.
In 1955, it became a temporary White House while President Eisenhower recovered from a heart attack in Gettysburg. President Eisenhower and his wife, Mamie, were Gettysburg Hotel's last guests in 1964 before the owner closed its doors. The old building was ravaged in an unfortunate fire in 1983.
Through an initiative of Gettysburg College, Gettysburg Hotel was carefully restored in cooperation with the Historic Architectural Review Board. Opened in 1991 as Gettysburg Hotel, the grand new building faithfully recaptured its historic past. A full renovation was completed in 2012 to strengthen the hotel's position as a premier destination, while maintaining the historic integrity of the property.

Gettysburg Hotel, Est. 1797, a member of Historic Hotels of America since 2003, dates back to 1797.
*****
Want to learn more about the Battle of Gettysburg? Visit the Civil War Trust's Gettysburg page for history articles, maps, photos, and more.
*****
Guest Historian Series
Read more about the history of Gettysburg Hotel, as told by Historic Hotels of America 2014 and 2015 Historian of the Year Stanley Turkel. Excerpt is taken from his latest book Built to Last: 100+ Year-Old Hotels East of the Mississippi (AuthorHouse 2013).