The Graham Georgetown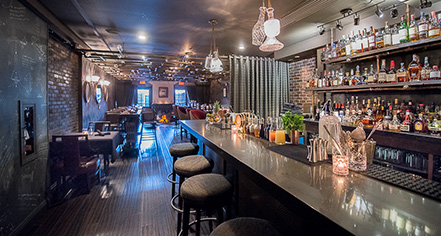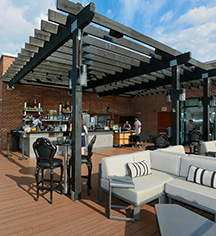 Dining
The Alex Craft Cocktail Cellar & Speakeasy
The Graham Georgetown has its own speakeasy called The Alex Craft Cocktail Cellar & Speakeasy. Aptly named after Alexander Graham Bell and in order to pay homage to the scientist and inventor, The Alex has a unique aesthetic, with lively Victorian flair. With room to get close on the Empire sofas, a bar to chat with friends, and live Jazz music on Saturdays, The Alex is a cozy, intimate cocktail lounge that features eclectic décor. American fare is served during breakfast and dinner, and carefully crafted cocktails are made authentic to order. The Alex is open to the public, so be sure to reserve a spot before the live show is sold out.
Breakfast is served from 6:30 a.m. to 10:30 a.m. every day. The Alex serves cocktails with specials, Thursday through Saturday, from 5:00 p.m. until 1:00 a.m., and Sunday from 5:00 p.m. until 12:00 a.m. Guests can enjoy hand-crafted beverages over appetizers before a three-course dinner from 5:00 p.m. until 10:30 p.m. Please note that food stops being served one hour before close and The Alex does not serve lunch.
The Graham Georgetown Rooftop
In addition to The Alex, The Graham Georgetown Rooftop lounge is a great place for guests to watch the sunset, drink fine wine, and socialize with friends new and old. Covered in overstuffed sofas with spectacular views overlooking historic Georgetown and Washington DC, this rooftop lounge is sure to impress. Reservations are recommended to guarantee a spot and bottle service and bar packages are both available for private events. There is both a catering menu and an everyday menu available for guest needs.
Hours
Sunday - Thursday, 4:00 p.m. - 12:00 a.m.
Friday - Saturday, 4:00 p.m. - 2:00 a.m.