The Graham Georgetown, Tapestry Collection by Hilton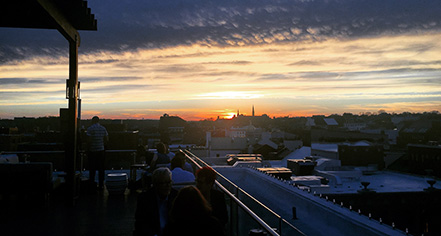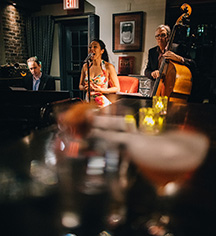 Local Attractions
The Graham Georgetown offers guests a quiet, relaxed environment that is close enough to the city to enjoy the nightlife but far away enough to breathe fresh air. Guests can utilize local bike shares to leisurely take in the sights along the Chesapeake & Ohio Canal, visit nearby Rock Creek Park for hiking and biking, take in a mule-drawn barge ride, or stroll a few blocks to visit historic Tudor Place and its grandiose gardens. Of course, those seeking a more lively experience can visit nearby Wisconsin Avenue for all shopping needs, from luxury skincare brands at stores like Blue Mercury, to antique dealers and outdoor cafes.
Chesapeake & Ohio Canal - Also called "The Grand Old Ditch," C&O is part of the National Park Service and offers boat rides, camping sites, and tours along its 184.5 miles.
Dumbarton Oaks - This research institute is home to rare collections of art and literature and features both a museum and gardens that harken to the past with large-scale ornate florals.
Georgetown Cupcakes - Founded by two sisters, this sweet eatery has had its own show on TLC; stop in to see them at work in person and grab a sweet treat to enjoy at the day's end.
Kennedy Center - This performing arts center offers musical and theatrical performances, as well as stunning art.
M Street - This major street provides access to the Potomac River, the National Pinball Museum, and Old Stone House, as well as retail shops like Kate Spade New York and Anthropologie, and eateries like Il Canale, Ladurée, and Café Milano.
Spagnuolo Art Gallery - Visit Georgetown University's on-campus art gallery, featuring a wide variety of media done by both students and non-students.
Tudor Place - This sprawling National Historic Landmark was once home to Martha Washington's granddaughter and features both guided and self-guided tours, as well as historic artifacts including clothing.
Wisconsin Avenue - An ideal shopping location, Wisconsin Avenue features high-end clothing shops, including bridal needs, designer stores like Ralph Lauren, and outdoor cafes perfect for afternoon lattes.