The Henley Park Hotel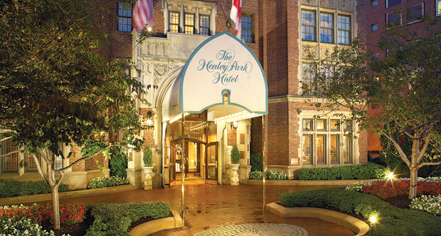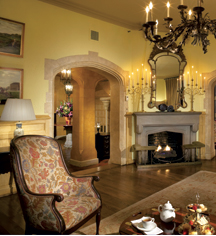 Local Attractions
In your travels, be sure to visit local National Trust Historic Sites and discover great architecture, magnificent landscapes, and life-changing stories.

Featured Historic Sites:
Frank Lloyd Wright's Pope Leighey House
This "Usonian" house was developed by Frank Lloyd Wright as a means of providing affordable housing for people of moderate means and is located near Washington, DC.
Oatlands Historic House and Gardens
Once part of the extensive Carter family plantation holdings, Oatlands is located in Leesburg, VA, between Washington, DC and Virginia's Shenandoah Valley.
Explore the history of the country. See all the city attractions that only Washington DC can offer. These places are available for free:
The White House and the U.S. Capitol
The Supreme Court and the Library of Congress
The National Archives
National Museum of African American History and Culture
Washington Monument
Lincoln, Jefferson and FD Roosevelt Memorials
The World War II, Vietnam and Korean War Memorials
Martin Luther King Jr. Memorial
The various museums of the Smithsonian Institution
The Botanical Garden and the National Arboretum
The National Zoo
Places of Interest:
DC Convention Center (Across the street)
International Spy Museum (Walking distance)
Verizon Center (Walking distance)
National Portrait Gallery (Walking distance)
Newseum (Walking distance)
The White House (Walking distance)
National Museum of Natural History (0.8 miles)
National Geographic Society (0.8 miles)
United States Capitol (1.0 mile)
Carnegie Foundation (1.0 mile)
Inter-American Development Bank (1.0 mile)
National Gallery of Art (1.0 mile)
National Mall (1.0 mile)
National Museum of American History (1.0 mile)
The World Bank & IMF (1.0 mile)
United States Supreme Court (1.1 miles)
Library of Congress (1.1 miles)
Smithsonian Institution (1.2 miles)
Dupont Circle (1.25 miles)
Embassy Row (1.25 miles)
Washington Monument (1.3 miles)
United States Holocaust Memorial Museum (1.3 miles)
Freer Gallery of Art (1.4 miles)
National Air and Space Museum (1.4 miles)
Jefferson Memorial (1.7 miles)
Hirshorn Museum (1.7 miles)
World War II Memorial (1.75 miles)
Adams Morgan (1.8 miles)
Vietnam Veterans Memorial (2.0 miles)
Korean War Veterans Memorial (2.0 miles)
Lincoln Memorial (2.0 miles)
Martin Luther King Memorial (2.0 miles)
The Kennedy Center for the Arts (2.0 miles)
Georgetown (2.0 miles)
Georgetown University (2.6 miles)
National Zoological Park (3 Metro stops)
Arlington National Cemetery (5 Metro stops)
Catholic University (6 Metro stops)
The National Shrine (6 metro stops)