The Hotel Congress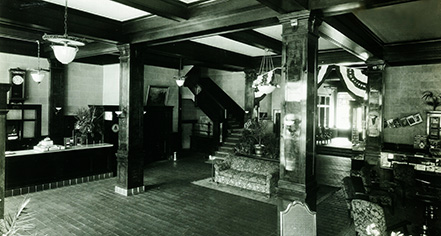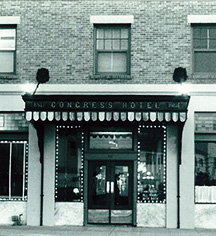 Ghost Stories
Several rooms at the Hotel Congress are rumored to feature supernatural activities. Here are some of the more famous ones:
Room 214/216
An old man in a seersucker suit can be seen at the window of this room from the street. He also has been known to touch people gently on the shoulder.
Room 220
Back when the hotel had semi-permanent residents, a man named Vince lived in this room. His presence has been known to lock people in the bathroom. Sometimes, he would leave butter knives around different areas upstairs; during his days as the hotel's handyman, he used one as a tool.
Room 242
A guest passed in this room, which has led to some odd incidents, including lights turning on and off by themselves, the feeling that someone is sitting on the bed next to you, and a general feeling of unease in the room, which led some guests to prefer to not stay the whole night.
Woman in Victorian Dress
A woman in Victorian dress that smells like roses has been seen in the main stairwell by guests and staff occasionally.