The Hotel Northampton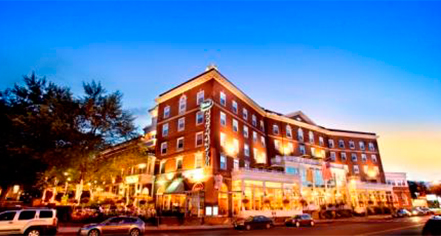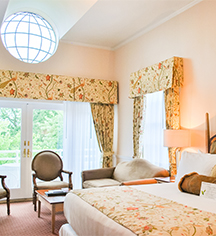 Venues & Services
Meeting Rooms

The Grand Ballroom (33x75 feet) has high ceilings, arched windows and opulent trimmings, and it opens onto a glass enclosed patio for private conversation and break area.
The Hampshire Room (28x60 feet) is a spacious meeting room perfect for wedding ceremonies, break out areas, rehearsal dinners, luncheons, showers and meetings. Full renovation of this room taking place early 2005.
The Northampton Room (21x36 feet) offers natural lighting and plush furnishings for a more relaxed atmosphere.
The Executive Boardroom and the Innsiders Boardroom are designed for corporate guests and their needs. Either boardroom is also available for corporate retreats and private dinners.
The Tavern Kitchen is a rustic, authentic New England-style room with great atmosphere. It is available for rehearsal dinners, showers, holiday parties, and smaller weddings.