The Hotel Viking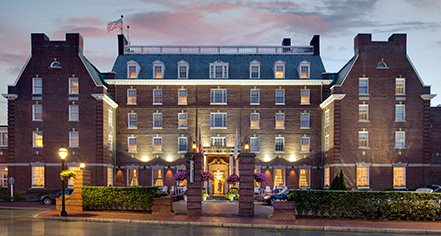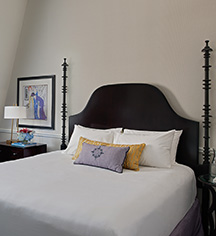 Activities & Events
Visitors have the opportunity to sail the high seas, take in Newport arts and culture, explore historic, opulent mansions, coastal biking, and even experience helicopter rides. Adventure lurks around every corner in New England's "City by the Sea." Luxury is the name of the game here in Newport, Rhode Island.

Historic Newport Mansions
Tour Newport's fabled historic mansions, which served as "summer cottages" for prominent American families, like the Vanderbilts and Astors, during the Gilded Age.

Downtown Newport's Restaurants & Shops
Enjoy Newport's historic downtown filled with delicious restaurants and quaint shops.

Easton Beach
The closest beach to The Hotel Viking, Easton Beach is Newport's only ocean beach and is located adjacent to the famous Cliff Walk.
Sailing
Casual cruises are offered on yachts, or a racing sail. The picturesque Narrangansett Bay is on full display as the boats cruise past Castle Hill Lighthouse, historic Rose Island, and the summer White House of President John F. Kennedy.
Coastal Biking
The "City by the Sea" can be enjoyed by bicycle during a stay at The Hotel Viking. Award-winning photographers John Freidah and Betsy Angeletti take groups on a seven-day trip over five ferries, four islands, and three states in a comprehensive bike tour.
Touro Synagogue
Built in 1763 by British-Colonial architect Peter Harrison, the Touro Synagogue is the oldest synagogue building still standing in the United States and the only surviving synagogue building in the country dating back to the colonial era.
Luxury Day Charters
Yachting desires can be fulfilled by half or full day charters on a private luxury yacht. The hardest decision guests will make is choosing between a Lunch Cruise, Cocktail Cruise, or a multi-day excursion. No one said life would be easy.