The Huntington Hotel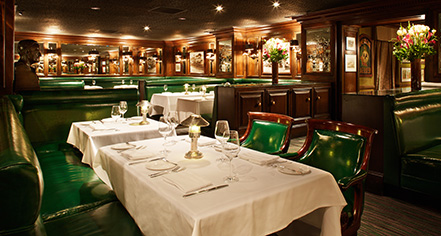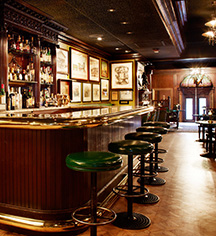 Dining
Big 4
The Huntington Hotel proudly boasts the Big 4 restaurant and bar, a popular San Francisco dining and drinking establishment. The iconic spot atop Nob Hill presents an ingredient-driven, contemporary menu from executive chef Kevin Scott. Guests can enjoy spectacular culinary delights, great views, and live piano entertainment.
Dark wood-panel walls and stately leather chairs in the Big 4, named after the reputed "Big Four" railroad tycoons who contributed to the city's early development, transport guests to an earlier era. Don't miss the historic photos and impressive collection of original artifacts here.
Restaurant Hours
Breakfast: Monday to Saturday, 6:30 a.m. – 10:00 a.m. (10:30 a.m. on Sunday)
Brunch: Sunday, 10:30 a.m. – 2:30 p.m.
Lunch: Monday to Saturday, 11:30 a.m. – 2:00 p.m.
Dinner: Monday to Sunday, 6:00 p.m. – 10:00 p.m.
Bar Hours
Sunday to Wednesday, 11:30 a.m. – 12:00 a.m.
Thursday to Saturday, 11:30 a.m. – 1:00 a.m.