The Huntington Hotel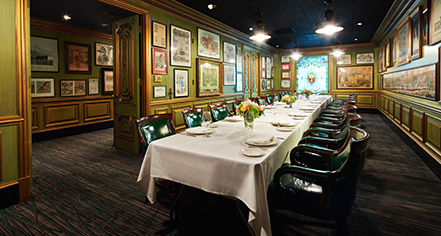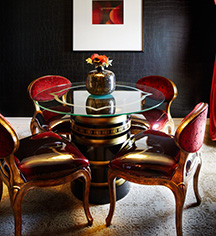 History
The Huntington Hotel building was originally designed by Weeks and Day as the Huntington Apartments in 1922. It was converted to a hotel by real estate developer Eugene Fritz, who bought the property in 1924. It was originally and famously known as the "Huntington Hotel," named after Collis P. Huntington, one of the "Big Four." The Big Four was the name popularly given to the famous and influential businessmen, philanthropists, and railroad tycoons who built the Central Pacific Railroad, (C.P.R.R.). They are Leland Stanford, Collis Potter Huntington, Mark Hopkins, and Charles Crocker; the four themselves however, personally preferred to be known as "The Associates."
The twelve-story, Georgian-style brick building features 134 guestrooms and suites. Fritz' grandchildren ran the hotel until selling it in 2011 to Singapore-based Grace International. The hotel closed on January 4, 2014 and reopened in May 2014 as The Scarlet Huntington, following a $15 million renovation.
Honoring the past and poised for the future, The Huntington Hotel is committed, caring, and eager to warmly welcome and completely satisfy business and leisure travelers from all over the world. Reflective of the vibrant and diverse San Francisco spirit, the hotel creates an elegant ambience of residential luxury for the savvy traveler. The hotel graciously blends vibrant décor with the most sought-after amenities providing a genuine luxury that feels uniquely borne of The Huntington Hotel and its storied legacy. Each guest is made to feel at home in an intimate style of service that is personal, natural, and memorable.

The Huntington Hotel, a member of Historic Hotels of America since 2016, dates back to 1924.