The Inn at Leola Village, Est. 1867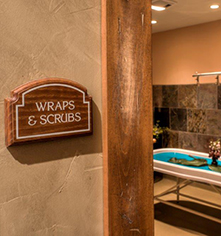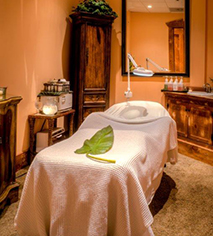 Spa
Experience total luxury and ultimate tranquility at Destinations Spa at The Inn at Leola Village. Guests can expect to relax and rejuvenate their mind, body and soul at this serene respite near Lancaster, Pennsylvania.
At Destinations Spa, the focus is to sooth, pamper, beautify, and improve every guest, offering extensive hair and color services, waxing, facials, manicure and pedicure services, massage therapy, and exotic body treatments utilizing invigorating Chinese herbs, aromatherapy, and a mud therapy body mask.
Boasting an inviting, peaceful setting, Destinations Spa offers a variety of men's services, including the popular Royal Shave and the Sports Massage, designed to target specific muscle groups and help improve agility. Also popular, the exclusive Aromatherapy Skin Treatment clarifies and rejuvenates the skin while enhancing its texture and suppleness.
Destinations Spa also features private couple services where guests can reconnect with a close friend or renew their romance with a relaxing Swedish or deep tissue massage.