The Lodge at Wakulla Springs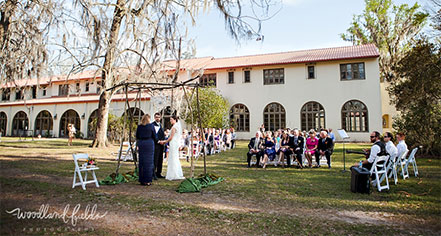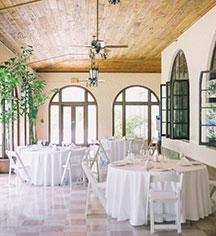 Weddings
The Lodge at Wakulla Springs can be the canvas behind virtually any type of wedding, with a selection of on-site locations to get married.
Weddings can be held in the Grand Lobby framed by the majestic fireplace, on the Terrace overlooking the Springs, in the Gazebo with its views of the Lodge and the water, or on the Lawn.
Guests will enjoy the banquet, buffet, or plated diners provided by in-house catering services. The event staff can take all planning worries and woes away from the bride and make any wedding not only the best day of the couple's life, but the easiest.
Where else but the Lodge can someone have a Manatee as an unexpected guest?