The Martha Washington Hotel & Spa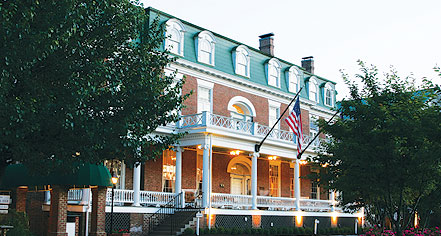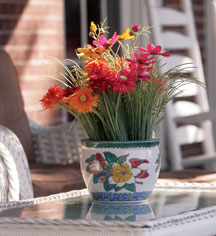 Suites
Suites at Martha Washington Hotel & Spa offer plenty of space for those with little ones or those looking for a bit of history or time travel can stay in one of the nine Specialty Suites, each with a tribute to an era of time in the 180 years of the structure's existence.
Family Friendly Suite
A two bedroom apartment with a comfy master bedroom with a King bed for the adults and a separate bedroom for the young ones with two doubles and a cozy common area between the rooms to enjoy family time together.
Specialty Suites
Nine suites, each charming and playing tribute to a specific era in the Martha Washington Hotel & Spa's history. Some return guests take pride in the fact they've stayed in all nine suites. Careful account is taken at the front desk, as the ninth visit is complimentary.
Fabulous and Famous
The suite to the stars has hosted many a celebrity including the likes of Lady Bird Johnson, Astronaut Jim Irwin, Shirley Jones, Ernest Borgnine, and Gregory Peck.
Barter Playhouse
This suite includes a private balcony which affords guests a view of the famous Barter Playhouse through the trees. Memorobilia adorns the walls and guests can vicariously experience the history of the famed American institution.
The History Nook
Enjoy the comforts of modern conveniences as the walls whisper the tales of the last 180 years.
Dorm Room
A tribute to the women's college era of the Martha Washington. The amenities of the suite are far more luxurious than what would have been in a college student's dormitory, but guests can enjoy reflecting on how they might have spent their time.
The Reading Room
As the name suggests, this room is dedicated to the art of reading and those who may prefer the comfort of the printed word over the company of moving mouths. Aside from the library, this room contains and eclectic collection of books, magazines, and periodicals.
The Virginian
An ode to the beautiful state of Virginia.
The Abingdon
The town of Abingdon was founded in 1772, a considerable amount of time before the inn was built. This suite overlooks historic Main Street and showcases the unique features of some of the neighbors.
Artisans and Artist
Of particular interest to those guests who many harbor and appreciation for art; a showcase of indigenous pieces and collection changes seasonally to reflect local and regional talent and ideas.
The Potpourri
There's something about Martha, through every era, on these history filled walls. Relax, learn, and enjoy.