The National Hotel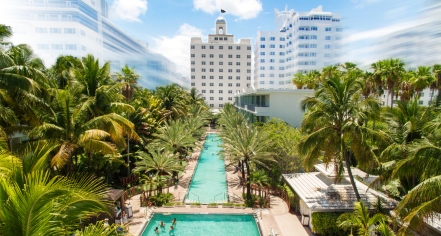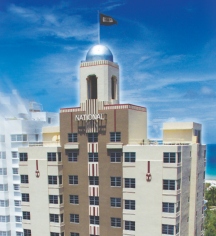 Venues & Services
Oval Room
The National's largest meeting room, the Oval Room exudes the grandeur of the Art Deco period with its vintage 1939 chrome chandelier, large etched glass windows, deco wall sconces and antique bookcases, all carefully restored originals. Doors open onto the Garden Terrace overlooking the lush tropical gardens beyond.
Martini Room
For an intimate clubroom setting, the Martini Room features original terrazzo flooring with a view overlooking the restaurant terrace. Conveniently located adjacent to the Tamara restaurant and the hotel's main bar, the Martini Room is also perfect for private dining or small cocktail receptions.
Boardrooms I & II
Located on the Mezzanine level, the Boardrooms are handsomely furnished with custom cabinetry and large frosted windows providing natural daylight. The Mezzanine balcony overlooking the hotel's historic lobby with its comfortable sofas provides a private break-out area.
Garden Terrace
Stretching alongside the garden side of the Historic tower building, the Garden Terrace is the ideal dining or reception spot for groups and overlooks the tropical gardens, the signature infinity pool and the ocean beyond. Easily accessible from both the Oval room and the Martini Room for private break-out seassions, the Garden Terrace space can also be converted into an indoor reception or cocktail area.
Mezzanine
The mezzanine just outside the Boardroom provides a wonderful setting for coffee breaks, casual meetings or small cocktail receptions. This area overlooks both the historic lobby and the Blues Bar area.
Aqua Pool & Lounge
One of the most stunning function areas in Miami Beach, the gardens around The National Hotel's signature 205-foot infinity-edge pool have been selected as the location for high end product launches, spectacular themed dinners, as well as elegant cocktail receptions.
Beach
Functions on the National's beach can be arranged subject to permitting from the City of Miami Beach.