The Nittany Lion Inn of the Pennsylvania State University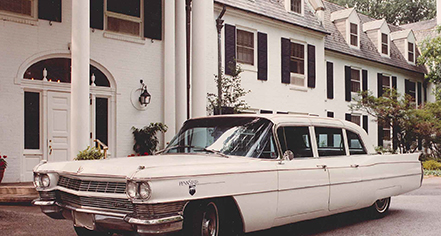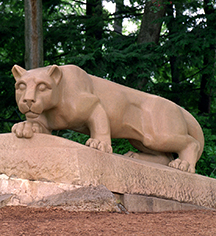 History
Nestled on Penn State's University Park Campus, The Nittany Lion Inn has watched over the college for over eighty years. When the Nittany Lion Inn opened in 1931, during the university's expansion to accommodate financially-challenged students, a stay in one of the 75 guestrooms cost around $3.50 for one night. Despite its low rates by today's standards, some of its first patrons thought this charge to be too expensive and later, the hotel lowered its prices in response to the complaints.
Staff lived at the hotel, including the maids, cooks, and managers. Bob Lee spent much of his childhood at The Nittany Lion Inn when his father managed the hotel until 1958. Among Lee's antics as a toddler, his mother's favorite story included Lee running in the hall without his clothes only to be intercepted by none other than the Former First Lady, Eleanor Roosevelt, who had been staying at the hotel during her 1953 visit to the campus. Other famous guests of the hotel include President Eisenhower, Robert Frost, Louis Armstrong, and Danny DeVito.
The Nittany Lion Inn continues to be a meeting place for Penn State Alumni during reunions and game weekends, earning it the nickname "Penn State's Living Room" from the college's twelfth president, Eric Walker.

The Nittany Lion of the Pennsylvania State University, a member of Historic Hotels of America since 2000, dates back to 1931.