The Otesaga Hotel and Cooper Inn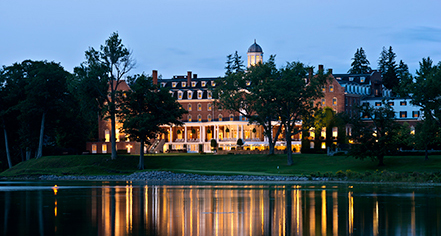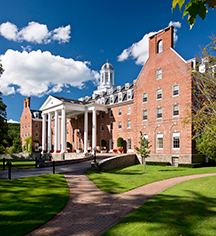 History
Open since 1909, the Otesaga is an imposing structure with an impressive front portico supported by massive 30-foot columns. It occupies 700 feet of lakefront on the southern shore of Lake Otsego, the famed "Glimmerglass" of James Fenimore Cooper's novels. The hotel is in its 107th year of operation.

The Cooper Inn is a classic federal brick landmark located on its stately park-like setting at the corner of Main and Chestnut Streets in the Village of Cooperstown. It is convenient to all attractions and businesses in the Cooperstown area.

The Ostesaga Hotel and Cooper Inn, a member of Historic Hotels of America since 1994, dates back to 1909.
*****
Guest Historian Series
Read more about the history of The Otesaga Hotel Cooper Inn, as told by Historic Hotels of America 2014 and 2015 Historian of the Year Stanley Turkel. Excerpt is taken from his latest book Built to Last: 100+ Year-Old Hotels East of the Mississippi (AuthorHouse 2013).