The Queensbury Hotel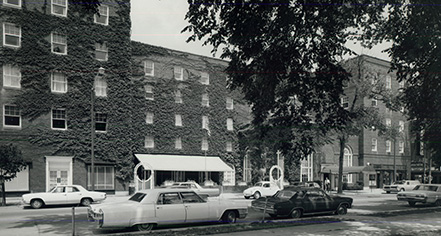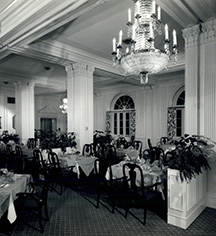 History Mystery
Which historic hotel hosted politician Robert F. Kennedy after he promised to return, win or lose, after a 1964 election for Senator?
If you guessed The Queensbury Hotel (1926) in Glens Falls, New York you guessed correctly!
Politician Robert F. Kennedy promised to return to the Glens Falls region, win or lose, after the 1964 election for Senator. The day after he won the election, Kennedy fulfilled his promise and showed up to a luncheon at the hotel to promise to help the growth of the surrounding areas. In addition to Kennedy's visit, well-known performers such as Bob Dylan, Louis Armstrong, and Kenny Rogers have all called the Queensbury Hotel their "home" at one point or another throughout the hotel's 90 year history. Benny Goodman and Guy Lombardo would give performances in the hotel's ballroom. Kenny Anderson, Joe Frazier, and Jackie Robinson are some athletes that have visited the area and choose to stay at the hotel.
Learn more about The Queensbury Hotel and book your next stay.