The Saint Paul Hotel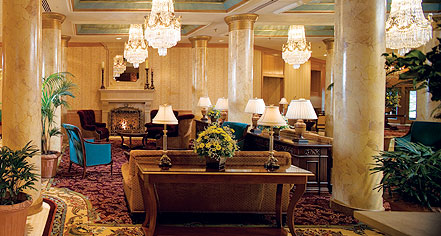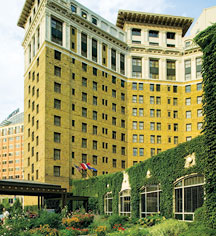 History
The Saint Paul Hotel in the heart of St. Paul, Minnesota, began whimsically as a passion project of a man named John Summers who let travelers from all over the world stay in his home. His house, eventually known as the Greenman House, became a 60 room hotel built in 1871 but was tragically destroyed by fire in 1878.
Summers wasted no time in enlisting John Baugh, an Eastern hotelier, to construct a more modern, fireproof building called The Windsor Hotel, which became known as one of the finest in St. Paul. Eventually, both men, for various reasons, withdrew their stake and ownership of the hotel and a man by the name of Charles J. Monfort took over as President and Manager until his death in 1904.
Over the next two years, The Windsor Hotel lost its original identity and served as an arcade and a theater. However, as St. Paul's population grew, the city's need for a hotel became increasingly evident. In 1908, Lucius P. Ordway came into the picture and shook the arcade and theater out of the old building, secured ownership, and decided that this building is indeed a hotel and it will thrive once again again.
"St. Paul's Million-Dollar Hotel" opened with much enthusiasm and ceremony on April 18, 1910. The downtown landmark featured a grand ballroom, fine dining room, roof garden, and guestrooms with scenic views.
In 1950, The Saint Paul Hotel and city began to suffer as people and businesses moved to the suburbs. In need of maintenance and repair, the appeal began to diminish. In 1982, the city's business community realized the importance of the historic hotel once again. Piece by piece, the 254 room landmark was redesigned, restored, and renovated to its original glory. Today, guests continue to experience the historic European charm and elegance reminiscent of a bygone golden era.

The Saint Paul Hotel, a member of Historic Hotels of America since 1991, dates back to 1910.