The Saint Paul Hotel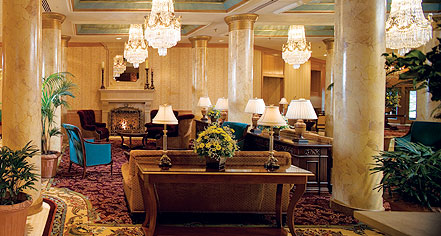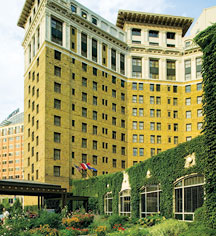 The M St. Cafe
The M St. Cafe offers a sophisticated casual dining atmosphere, the ultimate in modernity. Pushing the boundaries of culinary culture, M St. Cafe has forged a new concept that combines a la carte with European-style sideboard dining. Their Sunday brunch has been voted one of OpenTable's top 100 Brunch Restaurants in 2013, based on 5 million OpenTable diner reviews. M St. Cafe also serves breakfast daily for guests who like a delicious start to their day.
The M St. Cafe is also the perfect place for private dining functions for up to 60 guests. The space is flexible and the room can be divided in half for smaller parties. Anytime after 2:00 PM, the venue can accommodate celebrations, corporate events, or small informal groups.
The catering and event staff will help plan everything down to the finest detail so everything runs smoothly on the day of the event. Take a look at the M St. Cafe's catering menu, meeting packages, and wedding package.