The Skirvin Hilton Oklahoma City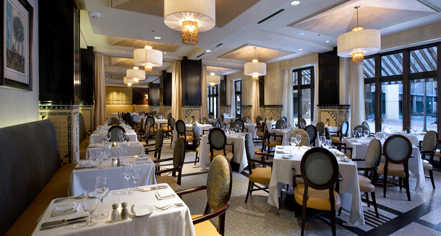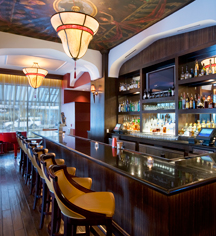 Park Avenue Grill
The Park Avenue Grill at The Skirvin Hilton combines the sophisticated ambiance of an American concept kitchen, the careful attention to the ethically-conscious consumer, and elevated Southern cuisine.
Upon restoration of the historic hotel, several elements of the original 1930s coffee shop were uncovered. The thoughtfully-preserved architecture of the Art Deco geometric tile sets the tone for an elegant dining experience.
Executive chef, Christopher Pope, strongly believes in the quality of the ingredients. "The root of our cuisine lay in the food memories of our youth and the travels and experiences of our journey as cooks," said Pope.
The Park Avenue Grill proudly supports local, regional, sustainable, and organic agriculture as well as responsible animal stewardship and sustainable fishing practices.
TableOne
For a private dining experience, TableOne offers an exclusive Chef's Table setting for up to 50 guests. Custom menus can be created with the standard innovative menu offerings to fit the needs of the party.
Hours of Operation:
Monday - Friday, 6:30 p.m. - 10:00 p.m.
Saturday, 7:00 p.m. - 10:00 p.m.
Sunday, 7:00 p.m. - 9:00 p.m.