The Skirvin Hilton Oklahoma City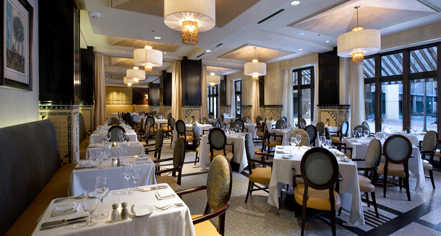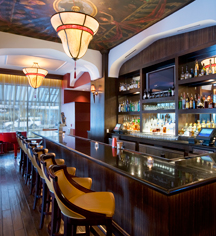 Red Piano Lounge
The Skirvin Hilton's Red Piano Lounge is a casual Oklahoma City establishment where guests can unwind after a long day exploring the city's offerings.
The bar offers patrons light dining, and an extensive array of wines by the glass and premium beers. Those with a refined palate, will enjoy the classic Art Deco atmosphere combined with the modern convenience of televisions for those looking to watch a game.
The Red Piano Lounge also hosts live music which adds to the buzzing atmosphere.
Happy Hour
Daily from 4:30 p.m. - 6:30 p.m.
Red Piano Lounge Hours:
Monday - Thursday, 2:00 p.m. - 12:00 a.m.
Friday, 2:00 p.m. - 1:00 a.m.
Saturday, 11:00 a.m. - 1:00 a.m.
Sunday, 11:00 a.m. - 12:00 a.m.