The Strater Hotel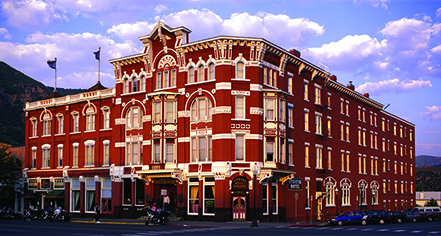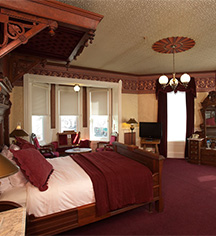 Weddings
Durango, Colorado is considered to be located in the heart of one of the most beautiful places in the world, the Four Corners Region, while the historic Strater Hotel is known for its history, elegance, and charm. For these reasons, The Strater Hotel is the ideal destination for a unique and memorable wedding, especially for couples who share a love for the outdoors and the Old West.
The Strater Catering & Events Company is dedicated to the fine art of entertaining and creating memorable weddings and events at the Strater Hotel. The hotel is pleased to offer an array of unique venues, including the luxurious Pullman Room where President John F. Kennedy once stood and addressed locals and prominent officials during his historical campaign run for office. The Strater Hotel can accommodate groups of up to 130 and group room discounts are available for overnight stays.
The culinary artists create fresh and unique menus from a palette loaded with local color and flavor. The wait staff provides impeccable service with an attention to detail that surpasses all others. With years of experience, the staff works diligently to customize a unique experience for every guests, and to make your day a magical one.
Be sure to ask about the incredible wedding packages, some of the best value in the nation for the quality.