The Terrace Hotel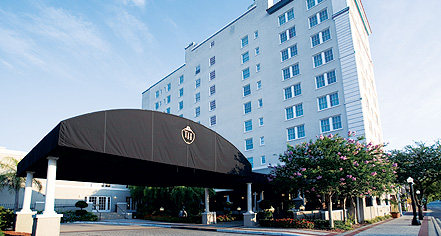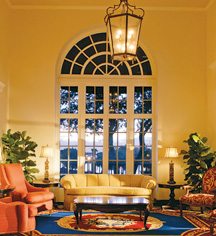 Dining
The Terrace Grille is easily one of Central Florida's best restaurants. It is a hit locally and visitors appreciate the relaxing, inviting, fine dining atmosphere and comforting cuisine. The Terrace Grille is artfully restored its historic ceilings, period fixtures and the sweeping view of the hotel's grand interior provide a majestic backdrop to a delectable menu.
The Terrace Grille serves casual breakfasts, brunches, and elegant dinners. Although reservations are not required, it is recommended in order to guarantee the best service possible.
For those looking for some pre-meal cocktails or some light fare can check out The Terrace Bar for a comfortable, club-like environment with a wide array of drinks and fabulous hors d'oeuvres.
Menus
Breakfast
Brunch
Lunch
Dinner
Offsite Dining
A wide variety of indoor and outdoor dining venues are located a short distance from the hotel.