The Terrace Hotel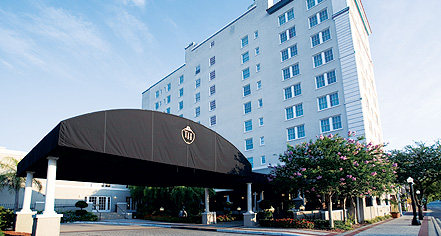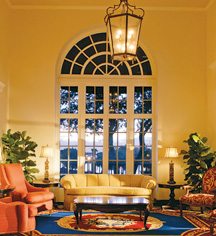 Weddings
The Terrace Hotel is fully eqipped to host a wedding of 10 to 100 guests wiith its elegantly appointed and historically interesting architecture and ideal location. For smaller parties, such as Bridal Shower, Rehersal Dinner, Luncheon, or Post-Wedding Brunch, The Terrace is fully equipped to host those events.
Crystal Ballroom
A fantastic setting for a traditional or modern wedding reception with 1,600 sq ft of versatile space, elegantly appointed and comfortable seating for up to 100 guests.
Lake Mirror Room
Ideal for intimate wedding celebrations for up to 40 guests offering sweeping views of Lake Mirror and stunning, historic architectural details.
Hollis Garden
Located in Anne Park, Hollis Garden is one of Lakeland, Florida's most stunning wedding location destinations. The garden is 1.2 acres of well manicured plants, patterned flowerbeds, sculpted shrubbery, and several water features including a koi pond. Tours of this venue are by appointment. Contact Penny with the Lake Mirror Complex at 863-603-6281.
Lake Mirror Promenade
Another area steeped in history, the Lake Mirror Promenade was completed in 1928 and from this point, guests and the happy couple can enjoy sweeping views of the lake and the historic buildings. This is ideal for formal and informal weddings.
Allen Kryger Overlook Park
Half-acre commemorative park is beautiful in design and features dramatic columns in an open, flowing space. It is perfectly suited for a large or small wedding.