The Whitehall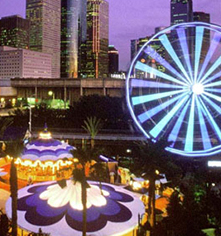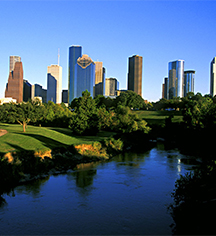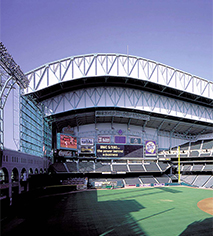 Local Attractions
Houston, Texas is an exciting destination offering a wide array of things to do, whether you're visiting for business or pleasure, planning a romantic weekend, or exploring the city's museum and cultural scene.
The Houston Museum of Natural Science is located in Hermann Park and is one of America's most popular museums. Founded in 1909, the Houston Museum of Natural Science hosts more than two million visitors annually and is home to four floors of science exhibits, a planetarium, Butterfly Center, and an IMAX Theater.
Minute Maid Park is the state-of-the-art home of MLB's Houston Astros. Featuring both classical architecture and leading technology, the $250 million dollar Minute Maid Park has a dazzling retractable roof and spectacular views of the Houston skyline through its glass ceiling.
The Houston Theatre District boasts the 2nd most number of theatre seats in any city in the United States, following only New York City. Notable venues include the Wortham Theater Center, Alley Theatre, Jones Hall, and the Hobby Center for the Performing Arts. The Bayou Place is an entertainment complex in center of the Houston Theater District with illustrious local and tourist attractions such as the Hard Rock Café, Sundance Cinemas, Bayou Music Center, and the Blue Fish.
The George R. Brown Convention Center features more than 2 million square feet of space and is one of 10 largest convention facilities. Featuring an amphitheater and more than 100 meeting rooms, the George R. Brown Convention Center is located between the Toyota Center and Minute Maid Park in the heart of Downtown Houston.
The Toyota Center is downtown Houston's leading entertainment and sporting venue. Opened in 2003, the Toyota Center is the home of the Houston Rockets Basketball Team and the Houston Aeros Hockey Team. The Toyota Center is also the place to go for headliner concerts.
Houston's Downtown Aquarium is a magnificent 500,000-gallon aquarium, which features hundreds of species of aquatic life. The Downtown Aquarium is home to exhibits that display life from undersea in its many forms, including the Louisiana Swamp exhibit, and the Rainforest exhibit. The Sunken Temple showcases species such as lionfish, tarantulas, pufferfish, an electric eel, and a reticulated python.
The Houston Galleria is known throughout the world as a luxury shopping destination. Set amidst stunning glass atriums, the shopping center draws more than 20 million visitors annually with more than 350 shops and restaurants. The Galleria is the largest mall in Texas and ninth-largest in the United States. It is anchored by Neiman Marcus, Nordstrom, Saks Fifth Avenue, and Macy's.