The Wort Hotel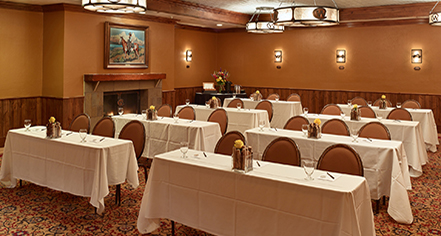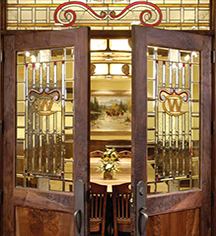 Meetings & Groups
The Wort Hotel, in downtown Jackson Hole, offers more than 4,000 square feet of comfortable and flexible event space. Handmade accents such as Western chandeliers, custom glasswork, and sconces featuring cattle brands from local ranches define the social spaces of The Wort Hotel. State-of-the-art audiovisual equipment, including retractable ceiling screens and recessed sound systems help ensure flawless meetings and events. Full catering and conference services are available, including food and beverage service with artistic presentations of mouth-watering selections from the Executive Chef and one of Jackson Hole's most established culinary teams.
Why have a meeting at Jackson Hole?
View this video to learn more about The Wort Hotel
Explore the Meeting Venues at The Wort Hotel
The Jackson Room: The largest venue at The Wort Hotel with 1,430 sq ft and a seating capacity of 125 guests.
The Goldpiece Room: Slightly smaller than the Jackson Room with 975 sq ft and a seating capacity of 80 guests.

The Silver Dollar Showroom: The newest space is 991 sq ft (32x31) with giant windows opening onto Broadway Street providing wonderful natural light and ambiance.
The Clymer Room: A more intimate room with 368 sq ft and a seating capacity of 26 guests.