Tulsa Club Hotel, Curio Collection by Hilton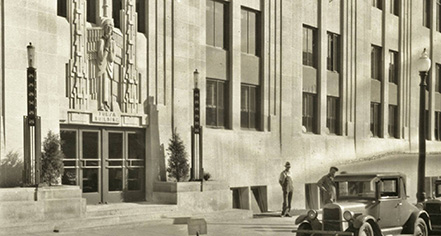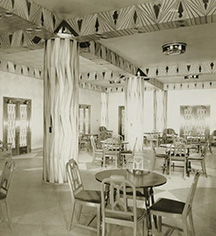 History
A celebrated landmark in the bustling metropolis of Tulsa, Oklahoma, the Tulsa Club Hotel, Curio Collection by Hilton, was originally the home of the illustrious Tulsa Club. Founded in 1925, this organization emerged at a time when Tulsa became known as the "Oil Capital of the World." The discovery of countless oil reservoirs nearby during the first decade of the twentieth century led to a historic economic boon for the city. Dozens of refineries sprang up throughout the area, which turned Tulsa into a major commercial center overnight. As such, the businesspeople of the city's prosperous petroleum industry decided to form an upscale social fraternity that could cater to their mutual interests. Christened as the "Tulsa Club," only the most prominent local oil barons could apply for membership.
The Tulsa Club soon became intent on establishing a permanent headquarters where its members could do business and relax. Unable to raise the necessary funds alone, the group began looking for investors to share the cost of the building's pending development. They soon formed a partnership with the Tulsa Chamber of Commerce, which was also looking for a new place to reside at the time. Together, they hired local architect Bruce Alonzo Goff to design a brand-new skyscraper in downtown Tulsa. Praised by the likes of both Frank Lloyd Wright and Louis Sullivan, Goff was a master at utilizing the style of Art Deco architecture. When construction finally concluded in 1927, the Tulsa Club quickly moved into the upper six floors of the building. Members had access to a wealth of facilities considered modern for the age, including gymnasiums, dormitories, and a grand ballroom. The club even touted an outdoor patio called the Sky Terrace, which offered stunning views of Tulsa's cityscape.
The Tulsa Club occupied the grand building for the next 67 years. It eventually occupied the whole building, having purchased the Tulsa Chamber of Commerce's ownership stake during the 1950s. This prosperity was not to last though. As the oil boom in Tulsa wound down toward the end of the century, so too did the financial stability of the club. Due to an irrevocable decline in membership brought on by the economic stagnation, the Tulsa Club shuttered its doors in 1994. Abandoned, the building received a new lease on life when the Ross Group purchased it some three decades later. The developers then began an ambitious renovation project that transformed the entire skyscraper into a luxurious boutique hotel. Now operating as the "Tulsa Club Hotel," this historical structure stands once again as a prolific fixture in the city.
Tulsa Club Hotel, Curio Collection by Hilton, a member of Historic Hotels of America since 2019, dates back to 1927.