Washington Hilton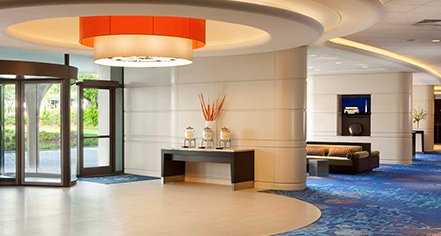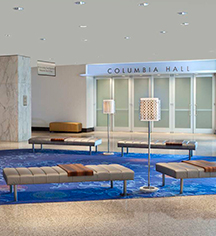 Local Attractions
Nestled in the exhilarating heart of Washington, DC, the Washington Hilton hotel is situated perfectly to take advantage of the historic buildings and monuments and exciting local attractions right around the corner.
Nearby Attractions
Dupont Circle: Seek out this stylish neighborhood in DC and enjoy delicious pubs, bistros, vibrant nightlife, and gorgeous outdoor scenery.
The National Zoo: Home to more than 2,000 exotic animals, including the famed Giant Pandas, this free excursion is ideal for a day out in DC.
The Smithsonian: The world's largest museum and research complex includes state of the art facilities, modern exhibits, and free admission to ensure a day of learning and exploring for all visitors of these establishments. Find adventure in the 19 museums and zoo while in the capital city.
White House: Take in the gorgeous estate of the President of the United States and enjoy the historic sentiments associated with this timely building.
Washington and Lincoln Monuments: Located in the same area, take advantage of this dedication to two of America's celebrated presidents. The Washington monument,he world's tallest obelisk, overlooks the sprawling capital city. Climb to the top to enjoy the view or sit by the lake and admire its impressive architecture. Marvel at the Lincoln Monument right across the water.