21c Museum Hotel Cincinnati by MGallery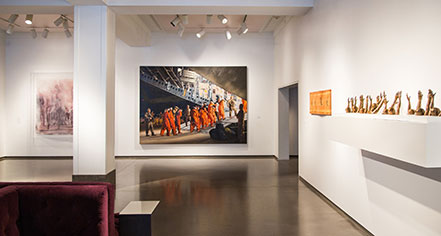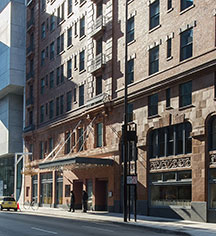 Local Attractions
Great American Ball Park
This baseball stadium is the home field of the Major League Baseball team, the Cincinnati Reds.
Cincinnati Reds Hall of Fame and Museum
This museum has a collection of artifacts relating to the Cincinnati Reds, including photographs, multimedia displays, and more. Unique artifacts such as World Series trophies are also on display.
National Underground Railroad Freedom Center
This museum seeks to education it's visitors on the Underground Railroad and offers insight into the struggle for freedom of the past and the present.
Paul Brown Stadium
This outdoor stadium is the home of the National Football League team, the Cincinnati Bengals.
Taft Museum of Art Contemporary Arts Center
This historic house museum opened in 1932 and hosts a significant art collection, including works by Rembrandt, Sargent, and more.
Aronoff Center for the Arts
This large performing arts center in downtown Cincinnati hosts ballet recitals, plays, concerts, comedy shows, and musicals.