Admiral Fell Inn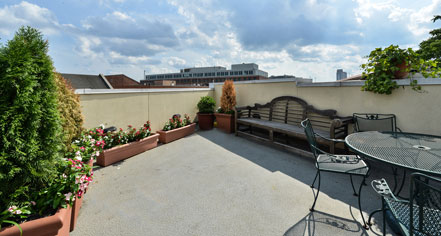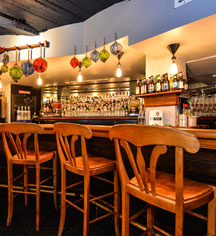 Activities & Events
Guests will not find a concierge at the Admiral Fell Inn. Instead, the historic Baltimore hotel offers an Experience Specialist. Much more than a concierge, the Inn's Experience Specialist is a guide to a fabulous time, suggesting a wide range of activities in Baltimore. From designing tailor-made escapes around town to special occasions right inside the landmark Maryland hotel in Fell's Point, the Experience Specialist is full of great ideas to help create a truly unforgettable stay.
The Harbor Magic shuttle carries guests to the nearby Inner Harbor (the two sister properties - the Pier 5 Hotel and Inn at Henderson's Wharf) and the main Johns Hopkins Hospital. Signature Events at Admiral Fell Inn
The Admiral's Ghost Tour & Reception
For a little intrigue and entertainment, catch the Admiral's Ghost Tour & Reception. Starting in the lobby, a tour guide will lead guests through the seven historic buildings that make up The Admiral Fell Inn (considered one of the Top Ten Haunted Places in Baltimore), regaling guests with legends of the buildings' storied past and lively Fell's Point ghost tales sure to raise a few goose bumps.
After the tour, enjoy beer, wine, and other treats at a reception.
Wednesday - Friday, 5:30 p.m. - 6:30 p.m.
Saturday, 4:00 p.m. - 5:00 p.m.
The Admiral's Observation Deck
Come and see first-hand what makes Fell's Point one of America's most cherished Historic destination. Join the Historian in the lobby and then begin the ascent up to the hotel's very own Observation Deck to take a better look of what makes this great city so special!
Saturday, 3:00 p.m. - 4:00 p.m. and 5:30 p.m. - 6:30 p.m.