Admiral Fell Inn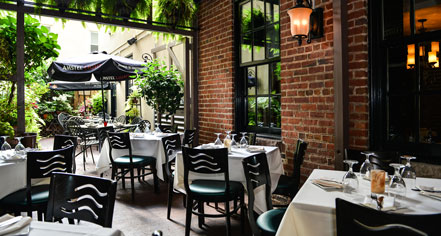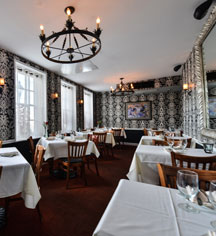 Tavern at the Admiral
Experience a full service of traditional spirits, wines, and local beers as well creative cocktails culled from long forgotten recipes at the Tavern at the Admiral. Dating from the 1750's and rich in history, the setting long ago served to sea-going travelers and local residents.
Enjoy strong libations created from then mysterious New World ingredients collected by the seafarers who frequented the Fell's Point docks from distant lands. That bubbly liquid called Champagne was brought from France as was Sherry, the wine of Spain. Oranges, peaches, and limes were tropical fruits rarely seen by the average sailor. The secret recipes were traded across ship bows and whispered about in familiar taverns in their ports-of-call.
Uncover a sense and taste of history at this historic Admiral Fell Inn establishment!