Alpenhof Lodge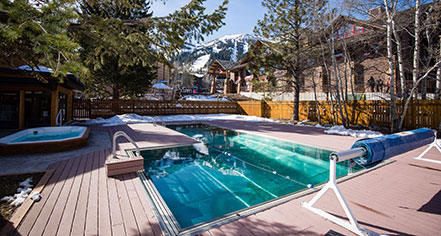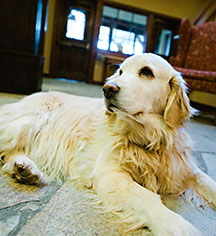 Activities & Events
Amenities at the Alpenhof Lodge include on-site dining at the Alpenrose and Bistro restaurant, an outdoor pool, outdoor hot tub, sauna, and meeting and event spaces.
The Alpenhof is located at the base of the Jackson Hole Mountain Resort. The resort offers scenic rides on the Aerial Tram and Gondola Rides. Downhill skiing and snowboarding are available in the winter months, while mountain biking, hiking, and horseback riding are available in the summer. A climbing wall, bungie trampoline, and ropes course are located next to the Alpenhof.
The Grand Teton Music Festival performs each summer from early-July until mid-August in Walk Festival Hall, next to the Alpenhof. Musical events are held Tuesday through Saturday, with full symphony on Friday and Saturday.
Concerts on the Commons, located next to the Alpenhof, presents concerts by local and up-and-coming bands on Sunday afternoons throughout the summer.
Golf is available at several area courses. Four miles away is the Pines Country Club. This Arnold Palmer designed course has tee times available to the public year round. Jackson Hole Golf and Tennis is located approximately 20 miles from the Alpenhof. Designed by Robert Trent Jones, the course features magnificent views of the Teton Range from its fairways. Other courses in the vicinity include Snake River Sporting Club, Teton Springs, and Teton Reserve.