Ames Boston Hotel, Curio Collection by Hilton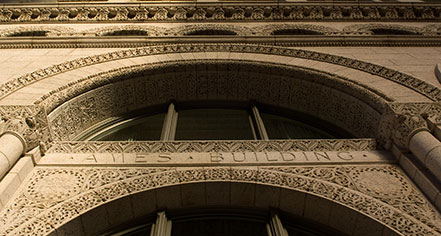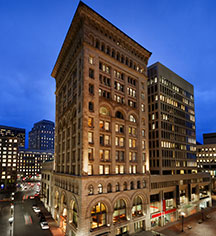 History Mystery
Which hotel was known as Boston's first skyscraper upon its completion in 1893?
If you guessed the Ames Boston Hotel (1893) in Boston, Massachusetts, you guessed correctly!

At the time the Ames Building was constructed, it was the tallest masonry building in the United States. It was surpassed six months after opening by the Monadnock Building in Chicago; today it remains the second tallest masonry building in the country. The building was commissioned by the most important patron of H.H. Richardson, Frederic Lothrop Ames (1835-1893), who was a member of the Ames family of North Easton, Massachusetts. The Ames Building is an excellent example of the Romanesque style. The building is often referred to as Boston's first skyscraper, and is considered a major architectural and engineering achievement of its day. The well regarded 19th century architectural critic, Montgomery Schuyler, wrote that the building was "perhaps the most successful example in the country of the adaptation of Romanesque architecture to the extreme requirement of the elevator building."

Today, this building is a one-of-a-kind boutique hotel featuring 114 luxury guestrooms which blend the 19th century sandstone exterior with modern accommodations, ideally located in the heart of downtown Boston.

Learn more about Ames Boston Hotel and book your next stay.