Bienville House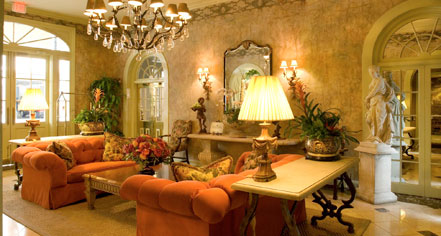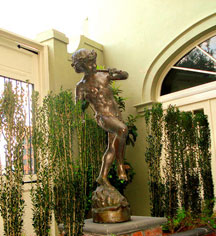 History
Founded by Jean Baptiste Le Moyne, sieur de Bienville in 1718, New Orleans was named for Philippe II of France, the duc d'Orleans. Its nickname the Crescent City comes from its position on a sweeping curve of the great Mississippi River. Control of the area transferred between the French and Spanish several times before being acquisitioned by the United States as part of the Louisiana Purchase in 1803. This blending of French and Spanish influences, along with Anglo, Cuban, African American, Irish, Italian and the distinctive Cajun culture has imbued the city with a dynamic flavor unlike any other in the country. A vast number of historic buildings in the French Quarter or Vieux Carre have been preserved and mark the site of the original city center. The Bienville House, a historic hotel in New Orleans, has a colorful past included functioning as part of a large rice mill complex before being converted to a hotel in 1967.
Bienville House, a member of Historic Hotels of America since 2006, dates back to 1835.
*****

Guest Historian Series
Read more about the history of the Bienville House, as told by Historic Hotels of America 2014 and 2015 Historian of the Year Stanley Turkel. Excerpt is taken from his latest book Built to Last: 100+ Year-Old Hotels East of the Mississippi (AuthorHouse 2013).