Blackburn Inn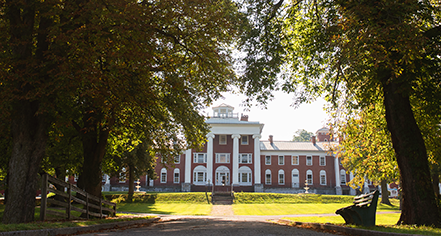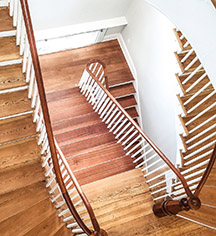 History
The origins of Blackburn Inn dates to 1828, when the Virginia state government first created the 80-acre Western State Hospital. Within a matter of years, the site became one of Virginia's busiest hospitals. At that time, Doctor Frances T. Stribling became the facility's superintendent. Dr. Stribling was prominent in many of the nation's leading medical circles, having helped found the forerunner to the American Psychiatric Association. He was a proponent of what he called "moral treatment," in which doctors emphasized the emotional well-being of their patients. As such, his decision to expand the complex reflected his desire to provide the best care possible.
Dr. Stribling hired architect Thomas R. Blackburn to head the renovation project in the mid-1830s. Blackburn was a respected protégé of Thomas Jefferson, who himself was a noteworthy architect. Together, Stribling and Blackburn directed the magnificent renovation of the complex, which saw the addition of spacious room wings, verdant gardens, and a magnificent cupola on top of the main hospital building. When construction concluded in 1836, the Western State Hospital stood as an architectural masterpiece.
Under Dr. Stribling's leadership, the facility provided some of the most superlative mental healthcare in the whole United States. The hospital later closed, eventually converting into a medium-security prison. In the early 2000s, Virginia politicians shutdown the jail.
The complex sat dormant until real-estate developers purchased the site in 2006. After undergoing a long renovation, the extensive overhaul was completed in 2018. By the summer of that year, several of the complex's buildings were transformed into a wonderful boutique hotel, the Blackburn Inn. The hotel building merges modern and historic expressions with elegant touches including vaulted ceilings, intricate molding and light-filled hallways. In its restored state, the Blackburn Inn continues to inspire guests.
Blackburn Inn, a member of Historic Hotels of America since 2018, dates back to 1828.