Bright Angel Lodge & Cabins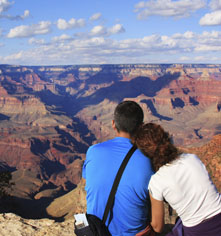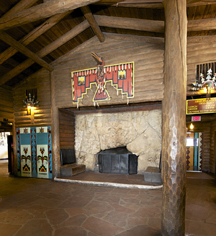 Activities & Events
Whether visitors come for the day or the week, they find countless opportunities for education and entertainment while at the Grand Canyon. Guests are encouraged to take advantage of the Xanterra/Grand Canyon Institute Learning & Lodging programs offered in November, and January through early May.
Guests can learn about the 1.8 billion-year-old rock at the bottom of the canyon, hike the Bright Angel Trail, climb aboard a motorcoach, or schedule an interpretive tour with a Xanterra guide. Visitors can browse South Rim gift stores that feature historic Mary Jane Colter architecture. These registered historic landmarks, which include Hopi House, Hermit's Rest, Lookout Studio, and the Watchtower, is where they'll discover Native American artistry and a variety of unique souvenirs.
For more information about Bright Angel Lodge & Cabins or to make reservations please visit grandcanyonlodges.com/bright-angel or call 1.888.29.PARKS (888.297.2757).