Colony Hotel & Cabana Club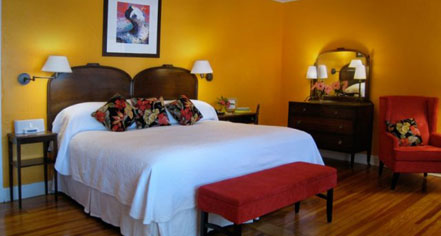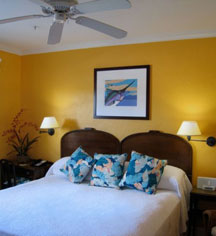 Accommodations
The Colony Hotel's accommodations are another testament to the care and preservation commitment by this historic hotel's family owners. Great care has been taken during renovation efforts to preserve historical aspects and features.

All 70 historic guestrooms feature original furniture, tropical fabrics and colors, hardwood floors, unique appointments and Florida artwork. A more recent indulgence (added in 2005) includes the transition to "dreamy beds" with organic cotton sheets and white all-cotton matelasse bedspreads.

The charming rooms in this landmark Delray Beach hotel feature personal air conditioning, operable windows, flat panel televisions, remote control cable televisions, iPod clock radios, in-room safes, blow dryers, spa therapy bath products, irons and boards, dual speaker phones with voicemail, data port and complimentary high-speed wireless Internet access throughout the hotel. There are queen and king one bedrooms and 22 two-bedrooms. Cribs and rollaways are also available.
Business Travel:
The Colony Hotel & Cabana Club offers wireless Internet access throughout the hotel and Cabana Club. In-room dataports for dial-up Internet access are also available.

Pet Friendly Accommodations:
The Colony Hotel & Cabana Club is a pet friendly Delray Beach destination. This landmark hotel's hospitality is extended to pet guests. The Colony hotel offers pet blankets, dog walking areas with biodegradable bags and water stations. Dogs are also welcomed to enjoy the beach and Atlantic Ocean at the Colony Cabana Club. There is a nightly pet fee.