El Convento Hotel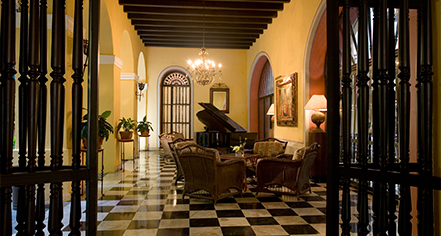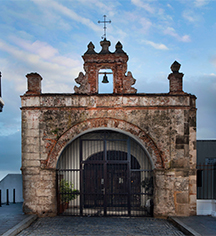 History
Located in the walled city of Old San Juan, the Hotel El Convento is a former Carmelite convent dating back to 1651. Vacated by the nuns in 1903 and left for ruin, it was nearly destroyed in the 1950s, but the Puerto Rican tourism and cultural officials and millionaire Robert Woolworth purchased the property in 1962 and converted it into a European-style luxury hotel. In 1995, a $15 million restoration returned the hotel to its original beauty by accentuating the Spanish features of the original convent.
The historic hotel in San Juan, which occupies the top four floors, has a private entrance in the original courtyard where a 300-year-old Nispero fruit tree from Spain still stands. Rooms and luxury suites are individually decorated with Andalusian tile floors, mahogany beams, throw rugs and hacienda-style furniture. Each room has a view of Old San Juan or its bay. The first two floors feature restaurants, 10 new guest rooms (introduced in 2003) and meeting rooms.

El Convento Hotel, a member of Historic Hotels of America since 1999, dates back to 1651.
*****
Guest Historian Series
Read more about the history of El Convento Hotel, as told by Historic Hotels of America 2014 and 2015 Historian of the Year Stanley Turkel. Excerpt is taken from his latest book Built to Last: 100+ Year-Old Hotels East of the Mississippi (AuthorHouse 2013).