El Tovar Hotel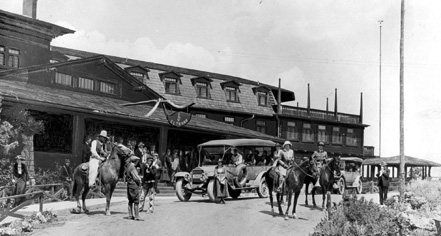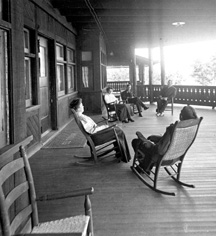 History
1905 – El Tovar Hotel opens as a Harvey House for visitors to the Grand Canyon National Park.
1906 and 1913 – Theodore Roosevelt visits the Grand Canyon National Park and stays at El Tovar.
1974 – El Tovar joins other historic landmarks on the National Register of Historic Places.
1987 – El Tovar was declared a National Historic Landmark.
1983 – A large scale renovation was completed.
2005 - Renovated to celebrate its centennial.
For more information about El Tovar or to make reservations please visit grandcanyonlodges.com/el-tovar or call 1.888.29.PARKS (888.297.2757).



El Tovar Hotel, a member of Historic Hotels of America since 2012, dates back to 1905.