Graduate Berkeley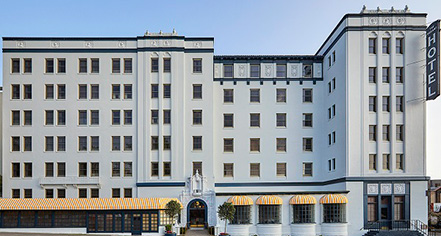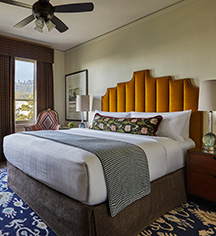 History
Graduate Berkeley is a historic boutique hotel located in Berkeley, California. The hotel is sited in downtown Berkeley, just off campus of the University of California, Berkeley. The hotel is listed in the Berkeley Register of Historic Places.
Located on Durant Avenue, the hotel was formerly named after Henry Durant, as is Henry's GastroPub and Sports Bar. In 1853, Durant came to California and founded the Contra Costa Academy as a private school for boys. In 1855, the school was chartered as the College of California.
The college later disincorporated and merged with the state of California's Agricultural, Mining, and Mechanical Arts College to create the University of California in 1868. Durant was elected the first president of the University of California on August 16, 1870 and resigned only two years later in order to relinquish the position to a younger man, Daniel Coit Gilman. In 1873, the University of California moved to its new Berkeley campus.
Old age did not keep Durant from being elected the 16th mayor of Oakland, although he only served for three years before dying in office, on January 22, 1875.
Graduate Berkeley was designed in the Spanish Colonial style by the famed early 20th century California-based architectural firm of William Weeks. The initial construction cost was $400,000. When Graduate Berkeley first opened its doors in 1928, it was described as a "modern luxury hotel" and more recently has been called "iconic" by The Daily Californian. Originally, the hotel had 140 rooms and was considered to be both fire and earthquake resistant. The hotel also boasted one of the first underground parking garages in the area.
Graduate Berkeley's interior design and décor are themed around the University of California, Berkeley. For example, a mobile made of books hangs from the lobby ceiling. And the walls of the hotel lobby are decorated with yearbook photos from the University. Over the years, Graduate Berkeley has hosted entertainers and academics including high profile visitors to Lawrence Berkeley Labs, high tech giants like Steve Wozniak, the famous architect Julia Morgan, George Takei (Sulu from Star Trek), and many more.

Graduate Berkeley, a member of Historic Hotels of America since 2016, dates back to 1928.