Hawthorne Hotel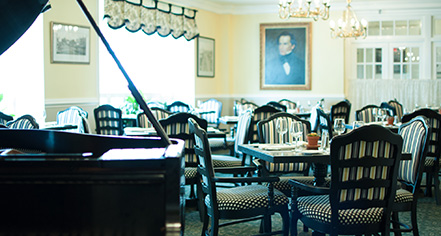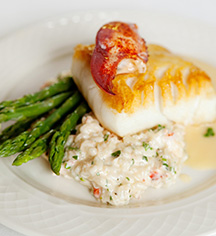 Dining
Nathaniel's
Set in a relaxing environment, Nathaniel's at the Hawthorne Hotel serves modern cuisine in a historic setting. Explore a variety of local cheeses, savor a steak frites, or indulge in a trio of crème brûlée for breakfast or dinner, as well as a Sunday Jazz Brunch from 11:30 a.m. to 2:00 p.m. Live music is featured most Thursday evenings from 5:30 p.m. – 8:30 p.m., and kids are very welcome.
The Tavern
Open 11:00 a.m. to 11:00 p.m., The Tavern offers a full bar and an extensive menu including traditional pub fare, popular entrees, and daily specials in a cozy atmosphere with a wood burning fireplace. A kid's menu, gluten-free, and vegan options available.
Room service is available daily from 7:00 a.m. to 11:00 p.m.