Hilton New Orleans/St. Charles Avenue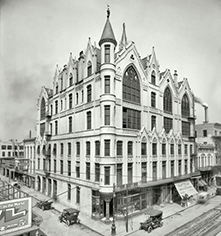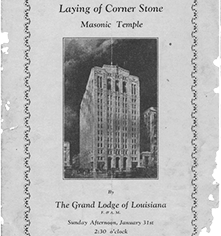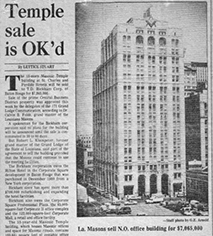 History
Originally constructed in 1926 as the Louisiana Masonic Temple, The Hilton New Orleans St. Charles Hotel was designed by architect Sam Stone Jr. and built by James Stewart & Company. One of New Orleans' first skyscrapers, the historic 18-story structure was dedicated in February of 1927, featuring a 1,000-person theater, Grand Chapel, and three elegant ballrooms in addition to the Masonic office space.
The modern Gothic building remained as the Masonic Temple until 2000 when it was purchased by The Kimpton Hotel Group. A $34 Million renovation of the building began and opened as the Hotel Monaco in the summer of 2001. In August 2005, Hurricane Katrina devastated the City of New Orleans leaving the temple with flood waters in the basement and first floor.
In 2007, the historic landmark reopened as the Hilton New Orleans St. Charles Avenue and has remained a distinguished treasure of Louisiana.

Hilton New Orleans, a member of Historic Hotels of America since 2015, dates back to 1926.