Hotel Whitcomb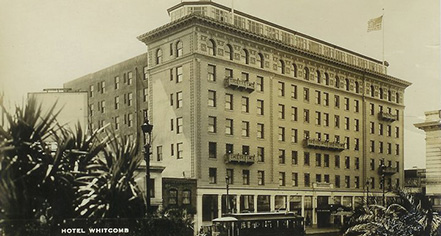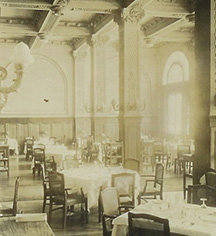 History
In a city known for its history, the Hotel Whitcomb in San Francisco has a story all its own. As the city was emerging from the 1906 earthquake, the hotel stepped in and became a substitute city hall while the original was being rebuilt.
In 1910, the city of San Francisco was still in the middle of rebuilding and was in need of a place to house their government officials. They found such a place across Market Street in the then-under-construction luxury hotel, where the developers were able to quickly change their plans and convert the hotel to city hall. After the hotel's civic duty, it was converted back to its original design and became the Hotel Whitcomb in 1916. Reminders of the landmark hotel's early history are still present in the hotel--the original jail cells are located in the basement and the words "City Hall" are still faintly etched above the hotel's entrance.

Hotel Whitcomb, a member of Historic Hotels of America since 2007, dates back to 1916.