Inn at Willow Grove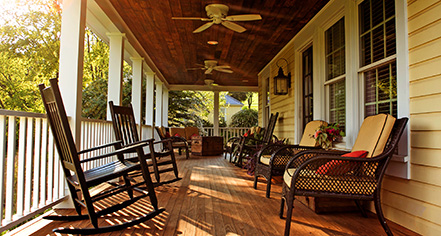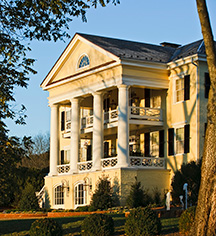 History
The Inn at Willow Grove was acquired in 1778 by Joseph Clark, one of the largest land surveyors in the region. Even from its origin, the manor house was incredibly special. The original plantation house was expanded in the mid-1800s, when the brick structure with Jeffersonian columns and hanging porches were added by the same craftsmen chosen by Thomas Jefferson to work on the University of Virginia.
Willow Grove saw some action in the Civil War. Civil War trenches and gun emplacements are visible near the house, and a cannon ball was found lodged in the manor house's eaves many years ago. Ante-bellum structures including the Schoolhouse, Smokehouse, Weaving House, Ash House, and Spring House remain on the property to this day. Once home to at least 34 slaves, Willow Grove was a working plantation for many years. While not known to be a "station" on the underground railroad, a series of hidden passageways and crawl space have been found in the manor house's attic.
The property has changed hands many times and has undergone any number of renovations and expansion since its origin in 1778. Willow Grove operated as a bed & breakfast for over 20 years before the current owners purchased the property in 2008 and began a massive, multi-million dollar top-to-bottom renovation that was completed in 2010. The Inn at Willow Grove is now a luxurious boutique hotel and Forbes Travel Guide Four Star-rated restaurant that offers guests elegant and contemporary 'urban meets plantation' décor, gourmet farm-to-table cuisine, and gracious personal service – true southern hospitality.
The Inn at Willow Grove was listed in the National Register of Historic Places in 1979 and the Virginia Landmarks Register in 1978.
Inn at Willow Grove, a member of Historic Hotels of America since 2017, dates back to 1778.