Keswick Hall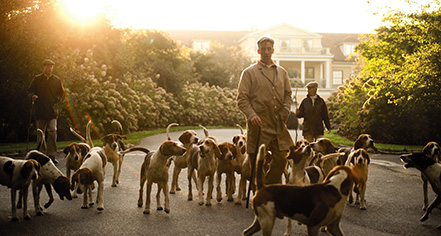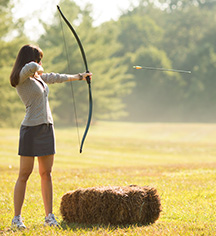 Activities & Events
Horizon Infinity-Edge Pool
Heated year-round, with the best view to the east, this salt water pool offers the perfect retreat and the ultimate in relaxation. Delightfully relaxing lounge chairs set on newly laid stone terracing will provide hours of enjoyment. Poolside dining and gracious, attentive service only add to its ambiance. Available for ages 18 and over only.
Pavilion Pool
The Pavilion includes the estate's largest pool, a children's splash pool, and casual poolside dining. This area, surrounded by gorgeous gardens and stately old trees, is perfect for families and others looking for a more active atmosphere. The adjacent lawn holds possibilities for badminton, volleyball, bocce balls, horseshoes, and other fun lawn games. An indoor play room provides cool, fun respite on warmer days.
Indoor/Outdoor Pool
Ideal for year-round swimming, the salt water Club Indoor/Outdoor Pool provides breathtaking views of the golf course and the Southwest Mountains. Adjacent to the Club Grill terrace, it is also an excellent place for a light poolside meal. An outdoor hot tub and indoor jacuzzi are also available for the guests' pleasure. Club locker rooms lead directly to the indoor pool.
Nature Trails and Jogging Routes
Visitors can enjoy a peaceful meander or an energetic run through Keswick's 600-acre estate. There is a lovely network of quiet paved roads ranging from 1.7 to 4 miles in length and wooded nature trails from .75 to .9 miles. Any combination of these options creates an interesting, peaceful loop for an outing, and the variety makes a different route possible every day of the visit.
Bicycling
The quiet roads and pastoral setting of Keswick Estate provide excellent opportunity for a leisurely bicycle ride. Next to the lake on Broadmoor Drive, a picnic area is available for resting or snacking. To-go food and maps are available at the hotel for picnics.
History Tour
Resident historian Patricia Castelli, author of The Story of Keswick Hall, conducts customized tours that enhance the hotel's intriguing past. Her book, signed if you like, is available for purchase at the hotel.
Garden Tour
The expert gardener Yara Acker offers a hands-on tour of the estate's manicured perennial and annual beds and its well-tended farm-to-table vegetable garden.
Courtside Vineyard Tour
Sommelier Stephen Dowd will give guests tremendous insight into wine, and particularly the house Viognier and Petit Verdot, as well as Petit Manseng, the grape grown in the Keswick's own vineyard.
Archery
The Keswick archery range provides a rare opportunity for guests to learn and practice this ancient sport under skilled supervision. Archery is available for both adults and children, with bows and arrows to suit everyone.
Fishing
Guests will enjoy a fishing excursion on Keswick's own Broadmoor Lake. All equipment is provided by the resort.
Croquet
A fun or competitive game of croquet on Keswick's Croquet Lawn is available for guests. Equipment is set up on the lawn with instructions available.
Games
Board games and playing cards are available at the Hall, and a collection of children's books, tabletop games, lawn games, Wii, and more is available at the Pavilion.
The Virginia Library
In Villa Crawford, the historic wing of Keswick Hall, guests will find a special library with its growing selection of books about Virginia and by Virginian authors. Guests are free to explore the selections, find a comfortable place to sit, and read to their heart's delight, but books must be returned to its original location prior to departure.
Walk With The Hounds
One equestrian-related activity has become a tradition at Keswick Hall. Guests can enjoy a walk with the hound master from Keswick Hunt Club and his enthusiastic hounds. This off-leash group of canines takes their exercise through the estate grounds several times a week when they are not out fox-hunting. Walking with the hounds is available seasonally and is subject to change without notice.