Mauna Kea Beach Hotel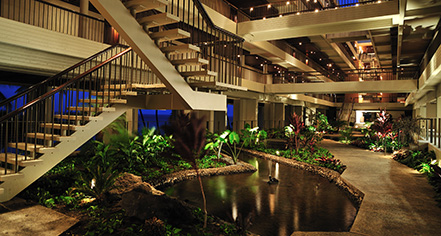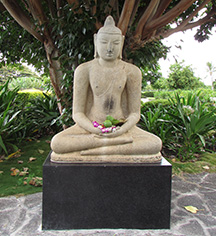 History
A beloved resort since it opened in July 1965, the Mauna Kea Beach Hotel was founded by visionary venture capitalist and environmentalist Laurance S. Rockefeller. On a visit to the Big Island of Hawaii, he spotted the perfect white sand crescent of Kauna'oa Bay. He visualized an elegant, luxury resort that reflected the spirit of that incredible location.
It was considered the most expensive hotel ever built at the time. While there was the stunning beach at Kauna'oa Bay, there were no roads, no power, no water. Everything had to be brought in, everything had to be developed. But the bay was, and remains, the anchor.
The hotel was designed by Edward Charles Bassett for the notable firm of Skidmore, Owings, and Merrill. The resulting Mauna Kea Beach Hotel - the first on the island of Hawaii - has, ever since, provided its guests with a perfect mix of exceptional golf, tennis, ocean, and cultural activities, as well as serene and luxurious relaxation.
The golf course opened in December 1964 and was debuted by "The Big Three," Jack Nicklaus, Arnold Palmer, and Gary Player! In 1968, the Beachfront wing was added. The Batik Restaurant and Lounge were also added at that time. Five decades later, following the completion of $150 million repair and renovations (in 2009 and 2013), the Mauna Kea Beach Hotel continues to stand as a landmark of luxury on Hawaii Island's golden Kohala Coast.
Over the years, celebrities, the elite, and those seeking a one-of-a-kind destination in Paradise have visited Mauna Kea Beach Hotel. Today, third and fourth generations of those same guests return year after to year to enjoy the Aloha spirit of the team members they call their "family."
Hotel architect: Skidmore, Owings, and Merrill, San Francisco
Golf course designer: Robert Trent Jones, Sr.

Mauna Kea Beach Hotel, a member of Historic Hotels of America since 2016, dates back to the 1965.