Mizpah Hotel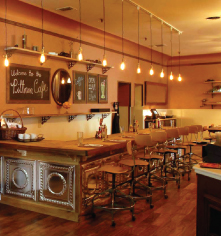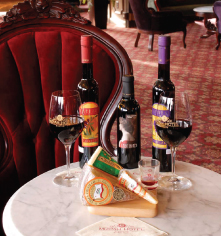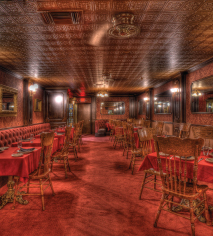 Dining
Upon entering the hotel, the original stained glass windows sit behind a 30 foot bar where a bartender, with a smiling face, welcomes guests to the Mizpah Hotel. Chandeliers light the path through vintage furnishings to ensure an enjoyable journey to the past.
Named after the late Senator Key Pittman, the Pittman Café is a step back in time adorned with mining certificates displayed on the wall. Serving traditional, comforting American fare, the menu utilizes premium ingredients and classic recipes that nourish the body and soul.
Affording an elegant and refined atmosphere, the Jack Dempsey Room is the perfect setting for every day celebrations or special occasions. While known for its steaks, seafood, and other specialty items, the menu can be customized to cater to any palate, event, or special request.
Dining in the Pittman Café or the Jack Dempsey Room at the Mizpah is anything but average. The carefully selected spirits, beer, and wine lists offer a wide variety of options, from many of the finest distillers, breweries, and wineries in the United States and around the world.