Portland Regency Hotel & Spa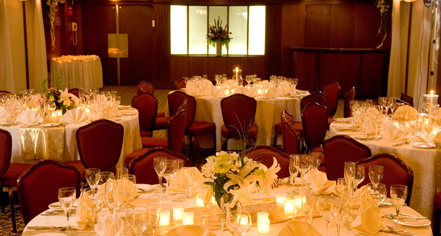 The Wedding of Your Dreams Begins Here
When you are planning the elegant wedding of your dreams, the Portland Regency Hotel & Spa in Portland Maine should be at the top of your list! Our property is second to none in the Old Port featuring a superb location, historic ambiance, charm, and timeless elegance.

With over 6,000 square feet of total event space, our function areas are havens of exquisite elegance, featuring all the little touches that will make your wedding sheer perfection. We are proud to offer a wide variety of wedding packages, rehearsal dinners and brunch options which are all customizable and can easily be adjusted to your specific individual preferences, taste and style.

Experience the highest level of personalized service and luxury!

Our expert wedding consultants excel at catering to your every need, and showering you with the personalized attention you expect and deserve on your special day. Our staff of experienced professionals will assist you in planning every detail – from sumptuous catering menus to vendor referrals. We will also assist in planning a customized rehearsal dinner, post-wedding reception or brunch, as well as a bridal shower and even a spa bridal party!

We offer negotiated guestroom rates for your out-of-town guests who will enjoy the convenience of retiring to their room after the wedding festivities are over.

No matter how you envision your wedding, let our experienced wedding consultants help you plan the wedding of your dreams.