River Street Inn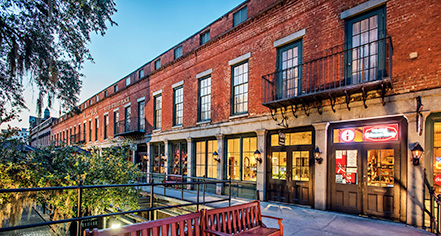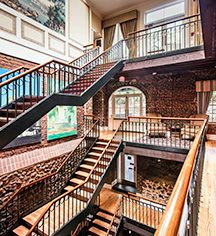 Dining
Bernie's River Street Restaurant and Bar
Bernie's offers a delicious selection of sandwiches, soups and appetizers, as well as an abundance of steamed, raw and fried seafood. Open seven days a week, this casual establishment also features live music and televised sports.
Huey's Southern Cafe
For a taste of New Orleans come to Huey's Cafe located on Savannah's historic riverfront. The BEST place for breakfast, also open for lunch and dinner. Authentic New Orleans Cuisine- famous for the beignets and great coffee.
Tubby's
Tubby's is one of the best places to enjoy live music while taking in the panoramic view of the Savannah River and the excitement of River Street. Tubby's is famous for their Grouper Fingers and their signature seafood, only serving the freshest fish available. Tubby's invites guests to sit back, relax wand watch the tanker ships go by.