St. Louis Union Station Hotel, Curio Collection by Hilton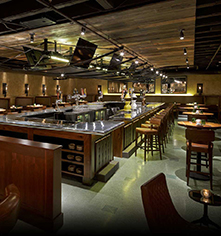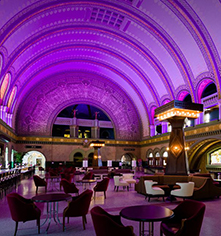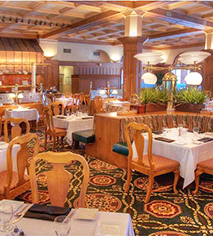 Dining
Experience the diverse selection of restaurants and bars at the St. Louis Union Station Hotel. From refined historic fare at the Station Grille to classic cocktails complemented with a stunning 3D light show in the Grand Hall Lounge, this historic Missouri hotel ensures a memorable affair for every meal.
Grand Hall Lounge - An iconic, grand setting offering a refined bar and lounge, serving delicious cuisine with a side of history.
Grand Hall Market - A unique gift shop and coffee bar with a wide selection of candy, locally produced foods, snacks, and more.
Station Grille - Serving some of the finest food in St. Louis, this historic restaurant tends to patrons with classic Midwestern manners and hospitality.
In Room Dining - Guests can order and enjoy the renowned cuisine of the St. Louis Union Station Hotel from the comfort of their room. In-room dining options are available from all of the hotel's dining establishments.